Drafting English-language contracts for a variety of situations is crucial for Japanese companies partnering with international companies expanding into Japan, as well as Japanese companies looking to extend their businesses overseas.
One of the most important aspects when creating contracts in English is conforming to English-language contract writing conventions. However, equally vital is ensuring that the details of the agreement are written accurately and in clear and concise language.
Interbooks aims to provide highly accurate translations with a quick turnaround to help support your company's legal department in dealing with legal affairs arising from international business.
Assisting your company every step of the way are specialized translators who have been working in the legal translation field for many years, coupled with a highly experienced team of proofreaders.
Also, should you have any queries related to Japanese contracts—i.e., whether the terms of a contract remain valid overseas, or whether more advantageous clauses can be worked into a contract—we can also introduce you to international attorneys with experience working internationally and a thorough knowledge of common (Anglo-American) law.
Contract & legal document translation in numbers
Over 12,000 legal translation projects completed
Yearly average rate of repeat orders over 83%
Considering all we can do to ensure quality and security
ISO-certified in ISO 17100 for translation services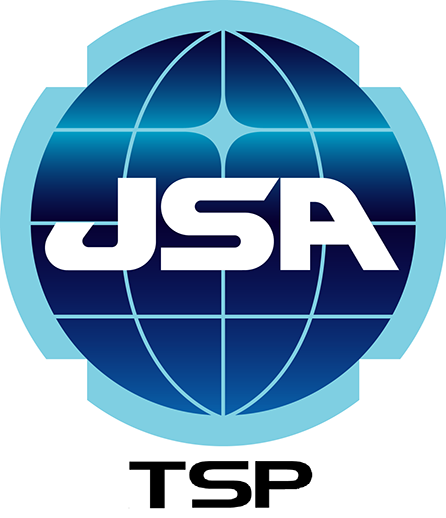 Issued in May 2015, ISO 17100 was established based on the already existing standard EN15038 that was issued in Europe, a region on the cutting-edge of translation. The ISO 17100 standard stipulates the necessary requirements for all aspects of the translation process that directly influence the quality and delivery of a translation service.
Reinforced information security measures
At Interbooks, we have established guidelines to strictly operate and manage information security.
Focusing on the three factors of data storage locations, the office environment, and staff education, we regularly train staff and related personnel on information security.
We offer contract & legal document translation for the following documents:
Documents based on the Companies Act, all types of industry laws, other related laws and legislation
Documents related to compliance, due diligence, etc.
All types of contracts, including atypical contracts, for trade, leasing, consignment manufacturing, business consignment, sales agents, licensing, non-disclosures, stock transfers, business transfers, absorption mergers, joining companies, business partnerships, franchising, joint development, business consignment/contracting such as system development, mediations, setting up/executing security interests, contracts related to voluntary sales, etc.
Statutory disclosure documents
Documents related to patent rights, trademark rights, copyrights, the Unfair Competition Prevention Act, etc.
Terms of use, terms of sale, privacy policies, etc.
Judicial documents such as petitions, written responses, etc.
Contract & legal document translation pricing
We will provide a quotation in accordance with your requirements.
We can offer special pricing for customers who place regular orders with us.
Please feel free to send us an inquiry or quotation request.
Asking our internal checker
What do you pay attention to when checking English-language contracts?
With English to Japanese translations, there are cases where 'shall' and 'will,' both auxiliary verbs to express obligation, are used together within the same contract. Since it is likely that the original contract drafter intentionally used these two terms as a way of expressing different degrees of obligation—'will' can be used to express a weaker degree of obligation than 'shall'—I check that this is reflected in the Japanese.
However, in actual contracts, I have come across cases of 'will' being used in clauses with which failure to comply would constitute a serious breach of contract, such as clauses related to payments, while 'shall' is used in other clauses.
I think the issue may stem from citing other contracts when drafting the original contract, resulting in 'shall' and 'will' being used interchangeably with no consideration as to their degree of obligation.
In such cases, I leave a comment for the client regarding the translation.
On the other hand, with Japanese to English translations, my work involves ensuring that the meaning of the original Japanese clauses is faithfully reflected in the translation.
A contract is a document stating the obligations and rights of the parties involved with the contract, so, as an example, if the respective Japanese phrases '…wo shiharau,' '…wo shiharau mono to suru,' and '…wo shiharawanakereba naranai' appear in the contract, they all need to be translated as obligations.
If each phrase is translated differently as a way of differentiating them, such as translating '…wo shiharau' as the present tense form "pay," '…wo shiharau mono to suru' as "will pay," and '…wo shiharawanakereba naranai' as "shall pay," the intention of the original text may become lost in the English translation, and further, doubts may arise from a misunderstanding of 'shall' and 'will', as mentioned above.
I take care to ensure that the translation is an accurate reflection of the original source text, as opposed to a simple word-by-word translation.