At Interbooks, we have a large pool of translators with experience in all kinds of technical fields, including electricity, communications, machinery, chemistry and biology, biotechnology, and much more.
We have translated over 1.5 million patent documents in total.
In addition, we can provide a high-quality translation service at the level of quality required by ISO 17100 for translation services, using human and technical resources and processes that are compliant with the requirements of the standard.
If you require an ISO 17100-compliant translation service, please get in touch.
Considering all we can do to ensure quality and security
ISO-certified in ISO 17100 for translation services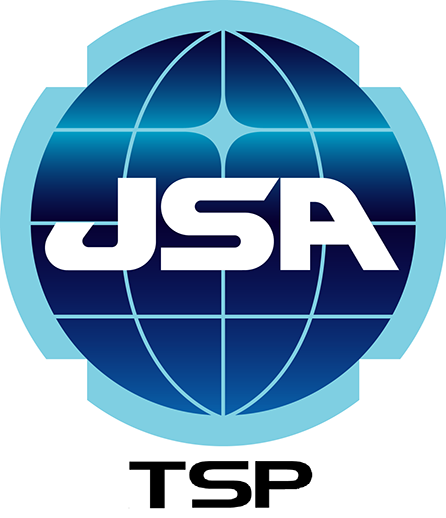 Issued in May 2015, ISO 17100 was established based on the already existing standard EN15038 that was issued in Europe, a region on the cutting-edge of translation. The ISO 17100 standard stipulates the necessary requirements for all aspects of the translation process that directly influence the quality and delivery of a translation service.
Reinforced information security measures
At Interbooks, we have established guidelines to strictly operate and manage information security.
Focusing on the three factors of data storage locations, the office environment, and staff education, we regularly train staff and related personnel on information security.
IP & patent translation in numbers
Split by business sector, IP/patent translations make up 45% of translation projects
We offer IP & patent translation in the following fields:
Number of completed IP & patent related documents
Increase expected in 2022
225 registered IP & patent translators
More translators to be added in 2022
Patent application specification translation service
Three features
1. Technical fields of translators
Five technical fields
Translators responsible for patent translations are qualified as patent attorneys or have experience working at a patent office. Each translator also specializes in one or more technical fields, such as electricity, communications, machinery, chemistry, or biotechnology.
2. Quality management process
Four-stage check
The translation service we provide uses a translation quality management process (self-check, bilingual check, claim check, tool check) that has been developed over time.
3. Quick turnaround
By improving the efficiency of administrative tasks and speeding up the translation process, we can offer a fast service and quick turnaround while still ensuring a high standard of quality for each patent translation we produce.
IP & patent document translation pricing
We will provide a quotation in accordance with your requirements.
We can offer special pricing for customers who place regular orders with us.
Please feel free to send us an inquiry or quotation request.
We offer IP & patent translation for the following documents:
Available documents
Patent application specifications
Priority documents
Notifications of reasons for refusal,
responses to OAs and similar
Documents related to judgments on opposition, records of proceedings
Prior art documents, cited references
Contracts
IP & patent translation technical fields
With our IP & patent translation service, we strive to create accurate translations in a multitude of specialist fields by constantly developing a highly selective group of patent translators. Each translator has a specialist background in one or more technical fields, including but not limited to machinery and construction, electricity and electronics, systems and control, communication information, organic and inorganic chemistry, pharmaceutics, and biotechnology, and each is capable of effectively researching the latest technologies.
In addition, we are continuously working to meet the expectations of our clients, especially in respect to quality. To this end, we keep an eye on trends in technological developments to expand our pool of translators specialized in up-and-coming and important technologies. We are also focusing on sharing information with translators and providing them with education and training.
Strategic technological development in Japan: Eight key fields
| | |
| --- | --- |
| Lifesciences | Genomes, drug discovery and medical care, medical and diagnostic devices, food science and technology, brain science, bioinformatics, the environment and ecology, material production, etc. |
| Information communication | High-speed networks, security, consumer electronics networks, high-speed computing, simulations, large-scale and high-speed memory, input/output, recognition and semantic understanding, human interface evaluation, software, devices, other information communication technologies, etc. |
| Environment | Global environment, regional environments, environmental risks, biological diversity, sustainable social systems, common foundational research into the environment, etc. |
| Nanotechnology/materials | Nanosubstances and materials (electronic, magnetic, and optical applications, etc.); nanosubstances and materials (structural material applications, etc.); nano information devices; nanomedicine; nanobiology; energy and environmental applications; surfaces and interfaces; measuring techniques and standards; processing, synthesis, and processes; fundamental properties; calculation, theories, and simulations; materials for creating safe and secure spaces; common foundational research into nanotechnologies and materials; other nanotechnologies and materials; etc. |
| Energy | Fossil fuels and processed fuels; nuclear energy; natural energy; low energy/energy usage technology; reducing environmental impact; cooperating with, and contributing to, the international community; common foundational research into energy; other energy technologies; etc. |
| Craftmanship and manufacturing technology | High-precision technology, precision parts processing, high-value added and state of the art technology (micromachines, etc.), minimizing environmental impact, quality control and ensuring safety at manufacturing sites, cutting-edge craftmanship, medical care and welfare devices, assembly processes, systems, manufacturing technologies and common foundations, other manufacturing technologies, etc. |
| Social infrastructure | Disaster prevention, national infrastructure, transport, common foundational research into social infrastructure, other social infrastructure technologies, etc. |
| Underexplored frontiers | Outer space, oceans |
Technical fields (production fields)
Food and drink
Tobacco products
Textiles
Clothing
Leather products
Wooden products
Paper products
Petroleum products, nuclear fuel
Fundamental chemical products
Pesticides, agricultural chemical products
Paint, varnish
Pharmaceuticals
Soap, detergent
Other chemical products
Synthetic fibers
Rubber and plastic products
Non-ferrous mining products
Fundamental metals
Metal products
Energy machinery
General machinery
Agricultural and forestry machinery
Machining tools
Specialized machinery
Weapons, ammunition
Consumer electronics
Office equipment, computers
Motors, power generators
Wiring and control parts, electrical wiring, cabling
Storage batteries, batteries
Lighting equipment
Other electrical devices
Electrical parts
Signal transmission equipment, communication devices
Televisions, radios, AV equipment
Medical devices
Measuring devices
Optical devices
Clocks
Bicycles
Other transportation devices
Furniture, consumer goods