Interbooks Co., Ltd. has earned the ISO 17100 certification, which is an international standard for translation services.
This certifies that we are capable of providing high-quality translation services using human and technical resources as well as processes that meet the standard's requirements.
As a language service provider, "quality" forms the foundation of our values here at Interbooks.
We intend to continue striving in our constant pursuit for quality improvement from here on out.
Please contact us if you would like to request one of our ISO 17100 compliant translation services.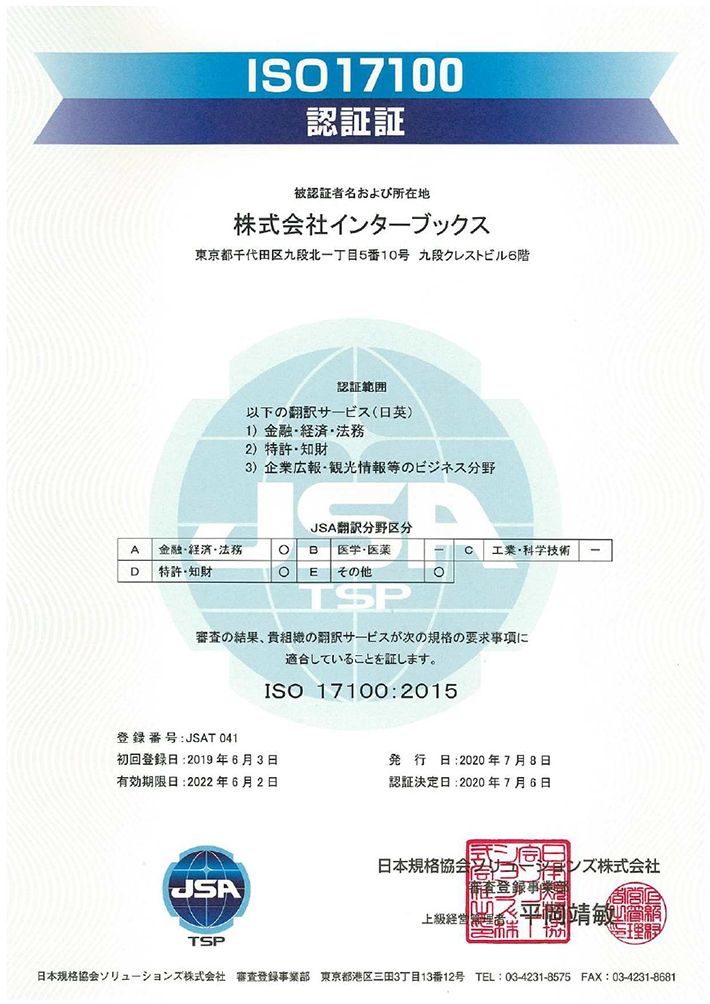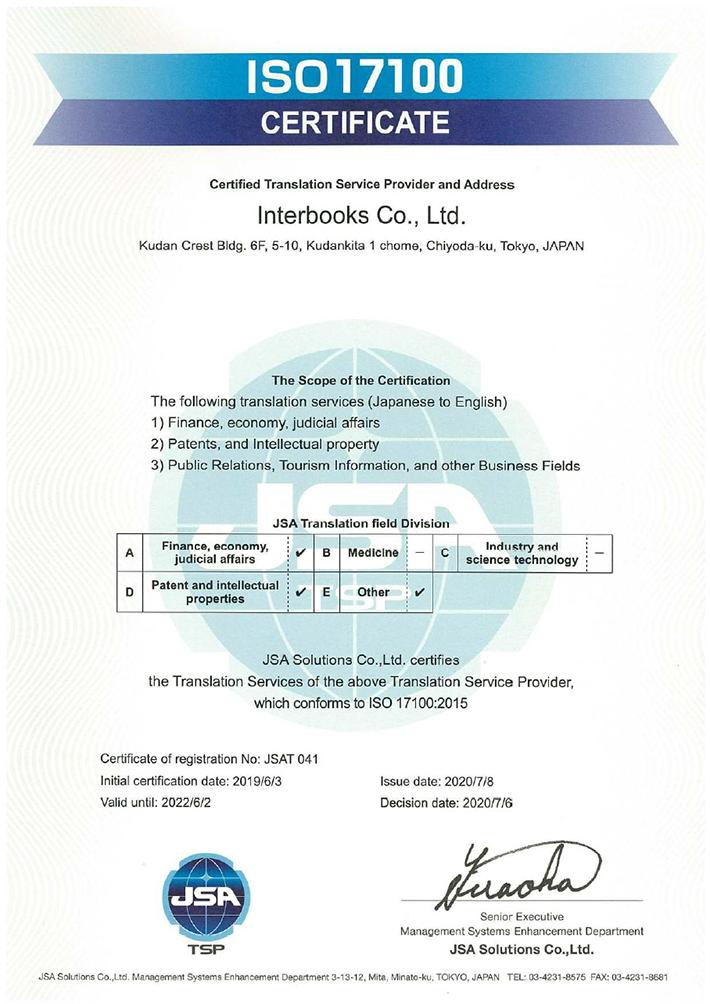 What is ISO 17100?
Published in May 2015, ISO 17100 was created based on the EN 15038 standard issued in Europe, which is considered the leading region of the translation world. This standard specifies requirements for all aspects of the translation process that directly affect the quality and delivery of translation services.
Name of the certified organization
Interbooks Co., Ltd.
Applicable scope
The following translation services (Japanese to English)

Finance, economy, judicial affairs
Patents and intellectual properties
Public relations, tourism information and other business fields

JSA translation field division
A、D、E
Applicable standard
ISO17100:2015
Certifying body
JSA Solutions Co., Ltd.
Certificate of registration No.
JSAT041
Initial certification date
June 3, 2019
Valid until
June 2, 2022